Simple Solutions to Search Marketing and SEO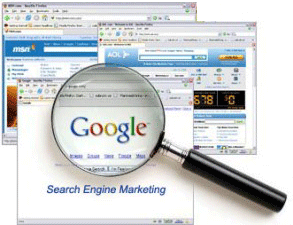 We understand that in today's economy online visibility is vital to the health of any business, no matter its size, clientele, or even budget.  We also know that for many small businesses, the process can be overwhelming.  Where do you start?  How do you ensure that your strategy yields results? With a limited marketing budget, how do you target resources to get the best value?
At Benson SEO, we take the guess work out of SEO and Web analytics so that you can focus on what matters: your business.  Understanding you know your customers best, we closely work with you to develop a strategy unique to your needs and budget.  We're based in Washington, DC and with experience working with international sites we can help bring visibility to customers across the globe.
Contact us to receive a services quote and before you know it, customers will be reaching out to you!
Our services center around these four principles of Inbound Marketing:

On-page, off-page, local, technical – you name it.  We have the experience and know-how. Need a full SEO Site Audit? Yep, we can do that too.

We are Google Analytics experts and can help with simple installations as well as custom installs with advanced goals and user segmentation.

Every company has a story to tell even – if they don't know it yet.  We'll work with you to develop new and interesting content to pull in potential customers.
Twitter, Facebook, Google+ – where do you need a presence and why?  Rest assured, we can evaluate your social marketing history and needs to develop the right social media strategy.
Check out the latest from the SEO blog: