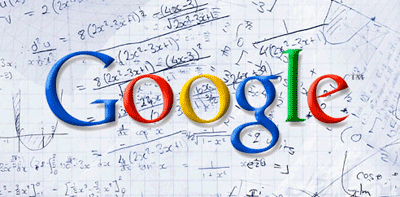 Warning:
No conclusions will come from this post. You'll leave thinking, "OK, now what? Should I pay attention to Google algorithm changes or not?"
To be perfectly honest, small business owners probably don't need to read about changes to the SEO community provided they follow some best practices in their search marketing efforts. Following the Google algorithm changes isn't necessary. In fact, if a business owner is sweating over changes from Google, they probably have good reason – because their participating in some action that goes against the Webmaster Guidelines. So, yes, those people should follow the updates very closely… like with a time machine. Because once a change is in place, it's too late; their site will already be down ranked or worse, de-indexed. Good luck with that. See business owner use a shady link farm… See Penguin swoop in… See website disappear from the SERP's… See small business owner panic.
As long as a business is following sound SEO practices – providing great content to their following, cleaning up duplicate content, being socially responsible, creating unique page titles and avoiding technical SEO issues – they have nothing to worry about and their site is likely safe from issues. That isn't to say SEO is a "set-it-and-forget-it" process, you have to continue to work at those principles. Notice I didn't say anything about link building. For the majority of small businesses, I believe those links will follow from creating great content and smart social media marketing habits. And guess what? By eliminating the relentless pursuit of links, the small business avoids the lure of low-quality and dangerous link building schemes.
Now, for those small business owners a bit more plugged-in to the SEO community, there's absolutely nothing wrong with watching out for major news from the search engines. Fortunately, there are some resources available to make this easier. Google's Webmaster Central Blog is a good start; just make sure you aren't getting an information overload here. There's a ton of information. Sign up for the RSS feed and try to scan the headlines from time-to-time for major news. SEOMoz – a great online community and software – publishes an easily understood resource listing the Google algorithm changes. So, monitor the Google updates and keep a close eye on your analytics and Webmaster Tools to align any major shifts in traffic with algorithm changes.
As you can assume, learning about search engine changes after they happen could pose some problems for small businesses. Search engines also aren't keen on giving a heads-up to upcoming changes. So where does that leave us? I'll leave you with one trend that all businesses should pay attention to in the coming months, and that's AuthorRank. If you've heard of Google "PageRank", this is similar, but it takes the authority of a web site or page, and adds in an author authority ranking based on social metrics and content publishing signals for verified authors. I'll touch on author rank more in future posts, but for now, you can learn just about everything you need to know here.
Like I said, you may not arrive at a conclusion about following Google updates, so If you like, Benson SEO can worry about algorithm changes for you. Request an SEO Site audit by contacting us today.